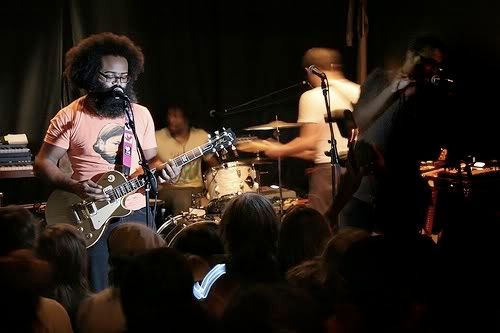 Tv On the Radio has been putting its stamp on the music scene for the past 6 years and has not had one let up.
Every song, every album seems to being getting better than the previous release.
One thing that my dad use to tell me that I would know when I am great when everything after me bears my mark and everything before me is obsolete.
In 5 years you will see this bands mark in everyones sound and you can say you heard it from me first.
Here is a live recording of the band on the notorious KEXP radio show.
Peep the links below and enjoy.
Blues From Down Here
http://www.sendspace.com/file/qdcbq6
Playhouses
http://www.sendspace.com/file/vxrjbx
Wolf Like Me
http://www.sendspace.com/file/nxv383
Dirtywhirl
http://www.sendspace.com/file/nct38y